Leisure Activities at HCLD Vagamon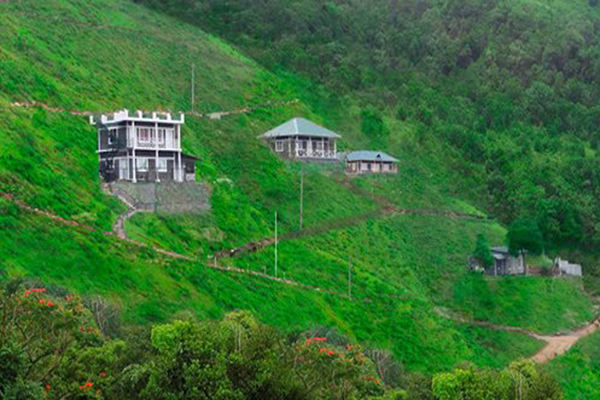 There is one thing that can cure boredom, stress and fatigue. The same thing can also make you feel good, increase productivity and decrease your cholestrol levels and body mass index. Oh no, we are not taking about some latest medical innovation or some miracle cure of a Godman.
Believe us, it is a leisure getaway, to a place which offers the right mix of Leisure, Play and Recreation. Without burning a hole in your pocket. Picnics, Leisure Getaways, Offsites. The names change, but the benefits are always there. From relaxing and recharging to providing bonding time with your colleagues; from catching up with your extended family to getting lost in the tranquil surroundings and finding yourself, a leisure getaway can do wonders for your mind, body and soul. Not to mention your productivity and energy levels.
HCLD Vagamon is set up at an idyllic location with a magnificent backdrop. HCLD Vagamon consists of 5 acres of land in midst of tea plantations and is nestled in a perfectly calm and cool environment and it is situated 1200 meter above the sea level. HCLD is having one four room bedroom cottage, Three two bedroom cottages and a conference hall. Bedrooms are built in traditional style. Here you can relax, refresh and rejuvenate yourself in privacy, in nature's own lap, away from the hustle and bustle of city life. You also get a taste of typical country side life of Kerala, its traditional cuisine and warm and friendly ways of the villager. We offer a serene, quiet environment of peace and tranquillity for people who like to just chill; and for people who find adventure to be the real stress-buster, we offer a range of adventure activities to choose from.
Leisure Activities at HCLD Vagamon
Picnic and play Reconnect with extended family Have a mini college reunion Have a learn 'n' leisure office offsite Adventure with old friends A yoga camp Chill out and restock on energy Gorge on lungfuls of fresh air and green therapy to the eyes
Why take a quick getaway to HCLD Vagamon from Trivandrum, Cochin, Chennai, Bangalore?
Instant stress buster Can be fit into a weekend No need for expensive flights or hotels Affordable An ideal location for groups of 20+ pax