HCLD Mom Kids Camps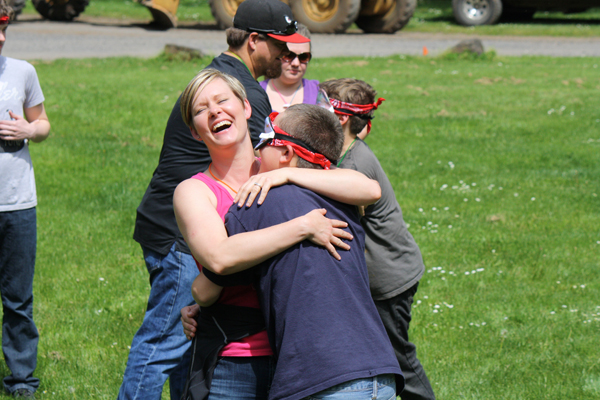 HCLD offers e camps are for children from age group of 6-12 yrs. While the children are busy in their activities, we conduct activities for mothers on 'Effective Parenting'. The hectic lifestyles of today's parents and the busy schedules of their kids, with school, tuitions and extracurricular activities, reduces meaningful, quality time that parents spend with their kids. HCLD programmes for parents have been developed after thorough research and are aimed to create more meaningful interactions between parents and children. Mom-Kid camps are conducted at HCLD Vagamon
The child is the father of man, and the students are the future of our society. A student may or may not remember what is taught in the classroom, but practical learning is something that is never forgotten. Kids Camps are an ideal way to teach kids and youngsters crucial life skills that can only be learnt in a practical environment.
However, more often than not, kids camps are perceived as a picnic or excursion. HCLD is here to change all that. HCLD team has rich experience in training students and their teachers, and is passionate about empowering them with life skills and a better personality. We havea range of programs on offer which cater to every possible combination of students, teachers and parents.
Our aim is to make the entire learning experience fun for everyone involved in education– students, parents, teachers and principals. All our programmes focus on outbound, experiential learning. We see ourselves as an extension of the vision of a school, college or institute and customize our training modules to be in sync with the objectives of the academic institution that we are working with.
These camps are for children from age group of 6-12 yrs. While the children are busy in their activities, we conduct activities for mothers on 'Effective Parenting'. The hectic lifestyles of today's parents and the busy schedules of their kids, with school, tuitions and extracurricular activities, reduces meaningful, quality time that parents spend with their kids. Our programmes for parents have been developed after thorough research and are aimed to create more meaningful interactions between parents and children.
Conducted during vacations:
Encourages healthy interaction between parents and children. Covers subjects and facts related to the Child's Personality Development
Contact Us!
Do you have other questions? Don't worry !! Just fill out the form below and we'll get back to you as soon as possible